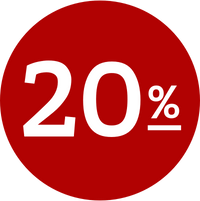 Material Description
Duffle coats
In really wet weather a dufflecoat is simply unbeatable. The hood protects against wind and rain, the fabric keeps warm. Typical details of the coat are knobs made of leather and long horn buttons, which shape allows the coat to be closed even with gloves. Those who like to dress individually and still love classics are well advised with the dufflecoat: this coat can survive some winters and many trends.
By the end of the 19th century the coat moved into winter fashion. The Dufflecoat is named after the fabric from which it is made, the Duffel (named after the Belgian city of the same name).
Care instructions
For a better durability of your duffle coat, brush it from top to bottom. Thus dust and dry dirt are easily removed. You can remove stains with a damp cloth. Make sure to hang up your coat and let it dry. If a cleaning is required, you can only e turn to chemical cleaning.