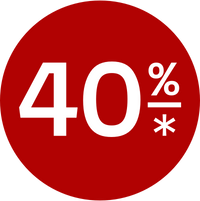 * Nur noch bis zum 17.6.2021: 40% auf alle Hemden mit Rabattcode. Warten Sie also nicht zu lange!
Hier zum Newsletter anmelden und den Rabattcode erhalten. Der Rabatt wird im Checkout abgezogen.
Material Description
Full ply Shirts
A full-ply thread consists of two particularly strongly twisted cotton fibres. These high-quality threads are weft and warp (horizontal and vertical threads) for our fabrics. Nevertheless, the fabric is not thick and heavy, because the length of the threads makes it lighter and silkier. Unlike normal 115g-130g/qm varieties, our fabric has only 105g-110g/qm. This gives it a durable fabric with a very pleasant, soft finish at low weight.
Care instructions
You can wash our shirts at 40° degree. Please note that the shirts shrink slightly after washing. That's why our shirts have an extra centimeter in the collar, so it's not too small after four-five washes and still sits comfortably.