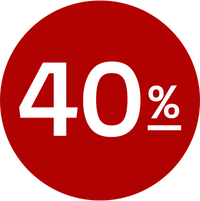 Material description
Hanly Tweed
John Hanly works exclusively with natural fibres and gives great importance to sustainable and ethical production. The weaving mill is located next to the Nenagh River in Ballyartella Woollen Mills, which is still driving the water turbine from which they generate their own electricity. This is how all the energy comes from renewable sources. Since 1893 and already in the fourth generation, weaving has been characterized by ever new or extended assortments.
What makes Wool so special?
Wool has a unique structure that gives it a natural elasticity, so that the substances return to their natural form. This prevents wrinkles. It can easily absorb up to 30% of its weight in moisture without feeling moist or clammy. The ability of wool to absorb moisture makes it comfortable in both warm and cold conditions. In addition, wool is tear-resistant and the outer skin of the wool fibre is like a protective film that gives the wool fabric an improved robustness.
Find out more in our Tweed Dictionary.
Care instructions
For Tweed, regular shaking and ventilation is usually sufficient. Aereate the tweed article well after wearing. You can easily remove fuzz and dry dirt with a brushl. If necessary, use chemical cleaning.